Seair Pacific commenced Tourism and Charter Operations on the Gold Coast in 1971. Peter and Julie Gash joined the company in 1985 and purchased the business in 1989. They are the sole owners, and Peter has held the position of Chief Pilot since then. Peter is also a licensed aircraft maintenance engineer and from this Peter developed Seair's own aircraft-engineering department.
Seair Pacific is the exclusive Air Charter Service provider for the Lady Elliot Island Eco Resort on the Southern Great Barrier Reef providing all the Fly In Fly Out (FIFO) services to the Island Resort since 1996.
Seair Pacific has become a regular mining/resource sector, FIFO service provider. The first FIFO contracted mining service ex Gold Coast and Brisbane commenced in 2005. That service has continued to grow and Seair Pacific now conducts numerous weekly flights for one resource location alone. Several other clients utilise our services on a semi regular basis, to locations such as Moranbah, Roma, Chinchilla, Gladstone, Theodore, Thangool and Emerald.
Peter Gash – Chief Pilot
Peter Gash has been the Chief Pilot of Seair Pacific since 1989. In 1985 Peter commenced his first aviation business and made the decision that his future was in aviation/tourism. Peter initially learned to fly seaplanes and saw the potential that aviation and tourism offered on the Gold Coast. He offered joy flights on the beach at Tipplers Resort (Gold Coast) and Great Barrier Reef Day Tours to Lady Musgrave Island. This eventually led to Peter buying Seair Pacific, initially with 1 aircraft.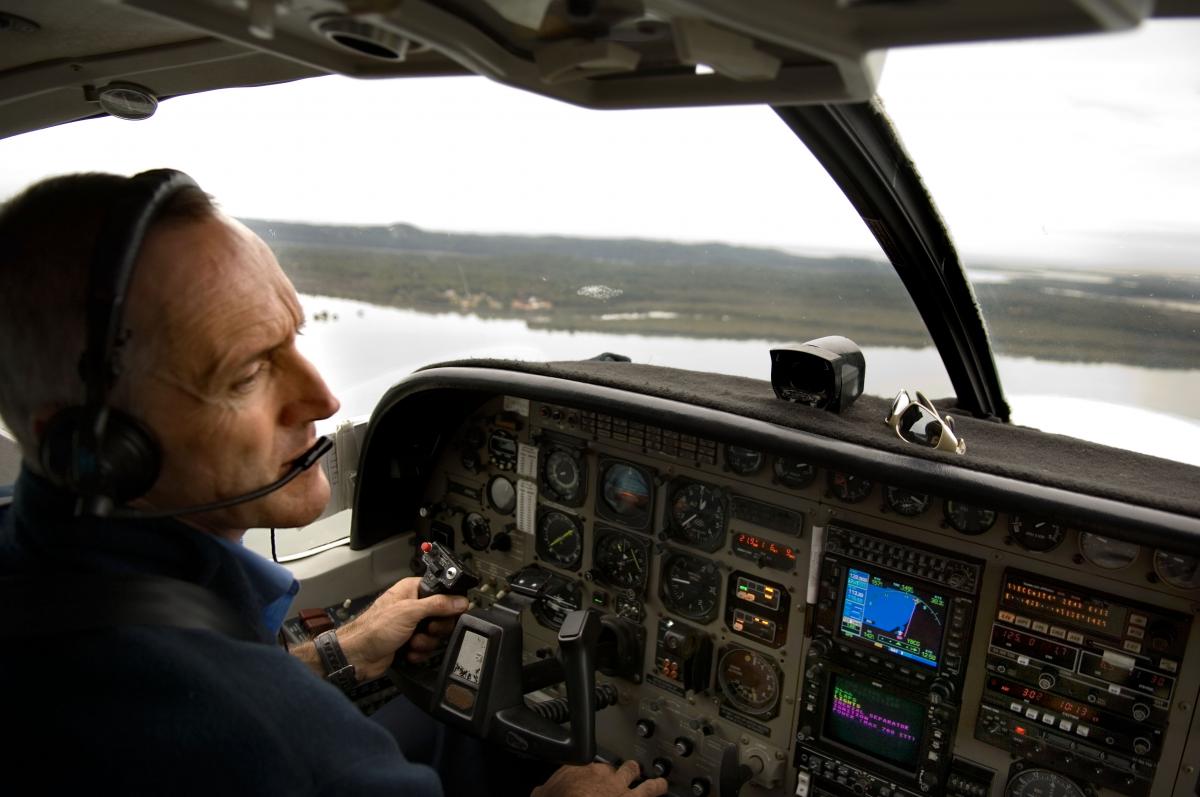 Peter has since grown the business to 10 aircraft, with Hangars and facilities at Coolangatta and Hervey Bay airport along with approximately 100 employees.
Some of Peter's additional qualifications and achievements of note are:
Commercial pilot license with multi engine command instrument rating
Approved Testing officer
Licensed Aircraft Maintenance Engineer
Founding Member of the Great Barrier Reef Marine Park Authority Climate Change Action Group (GBRMPA)
Board member of Ecotourism Australia
Regional Aviation Safety Forum (RASF) Advisory Committee Member
Advisor Since 2002 to CASA on Part 135 regulatory review process