See the real outback, in comfort and style.
Experience some of the most remote and iconic parts of Australia with our three day Outback Adventure. Travelling in a private Cessna Caravan, you'll hop from the east coast directly to outback townships, cattle stations and stunning landscapes.
Departing from the Gold Coast, head west into the Outback to visit the iconic town of Birdsville, see the expanse of Lake Eyre, cruise on the Cooper Creek at Innamincka and drop into Charlotte Plains Cattle Station.

Go places others can't
Australia is a vast country, with some of the most beautiful destinations taking days of travel by 4WD to access. Flying not only provides an amazing overview of the landscape but allows us to share some of our favourite destinations with guests in days, not weeks.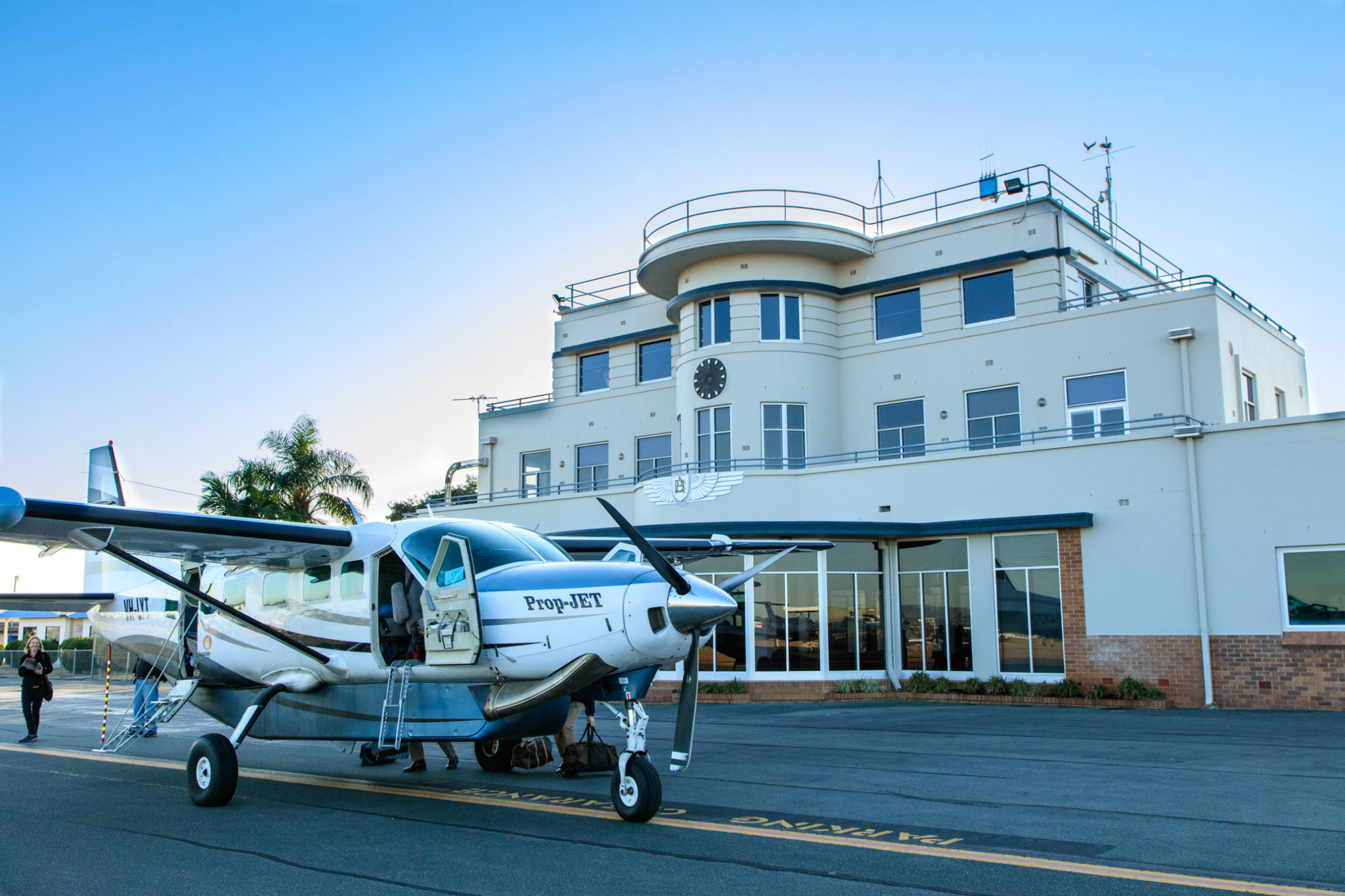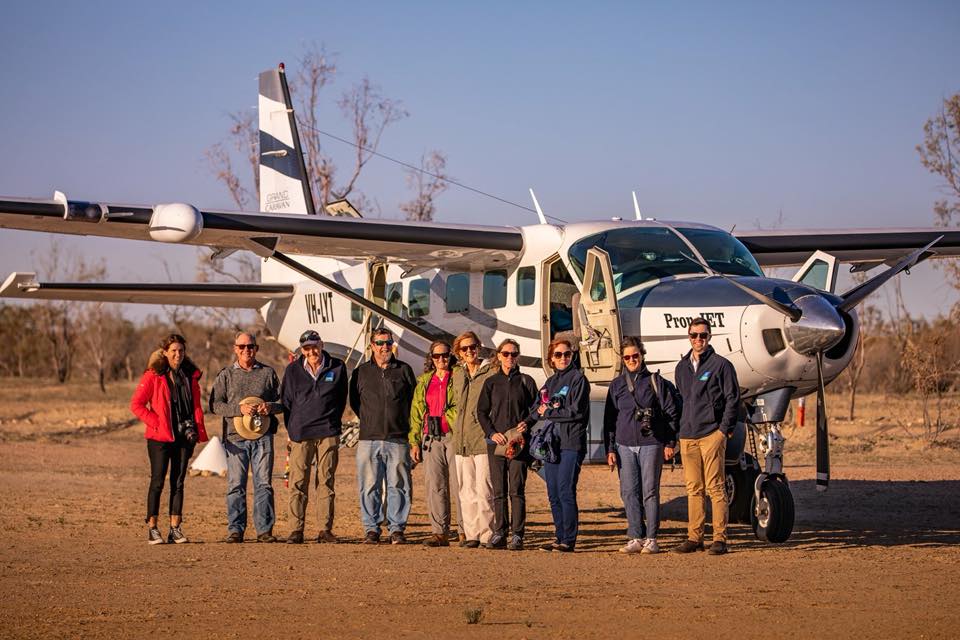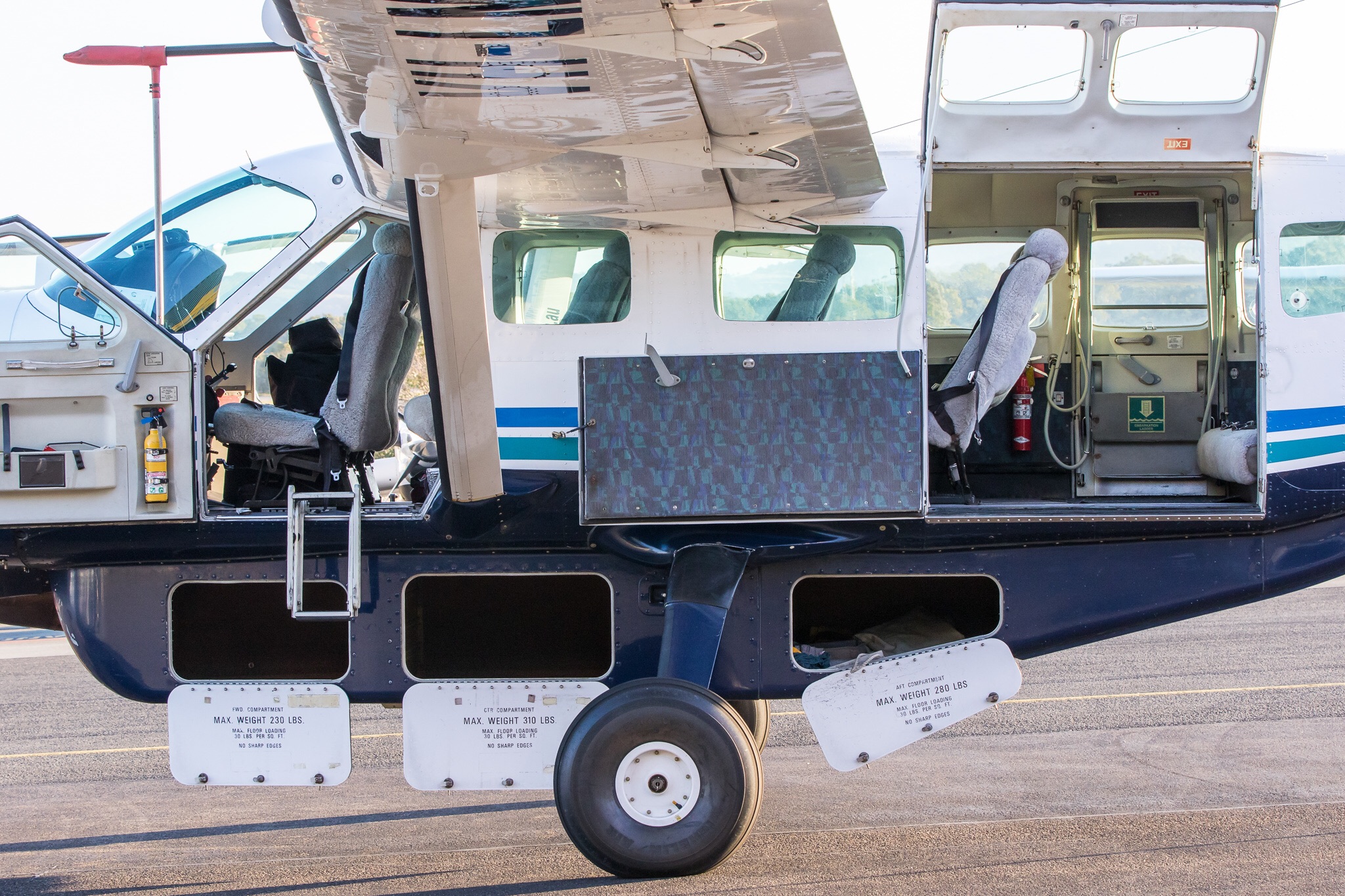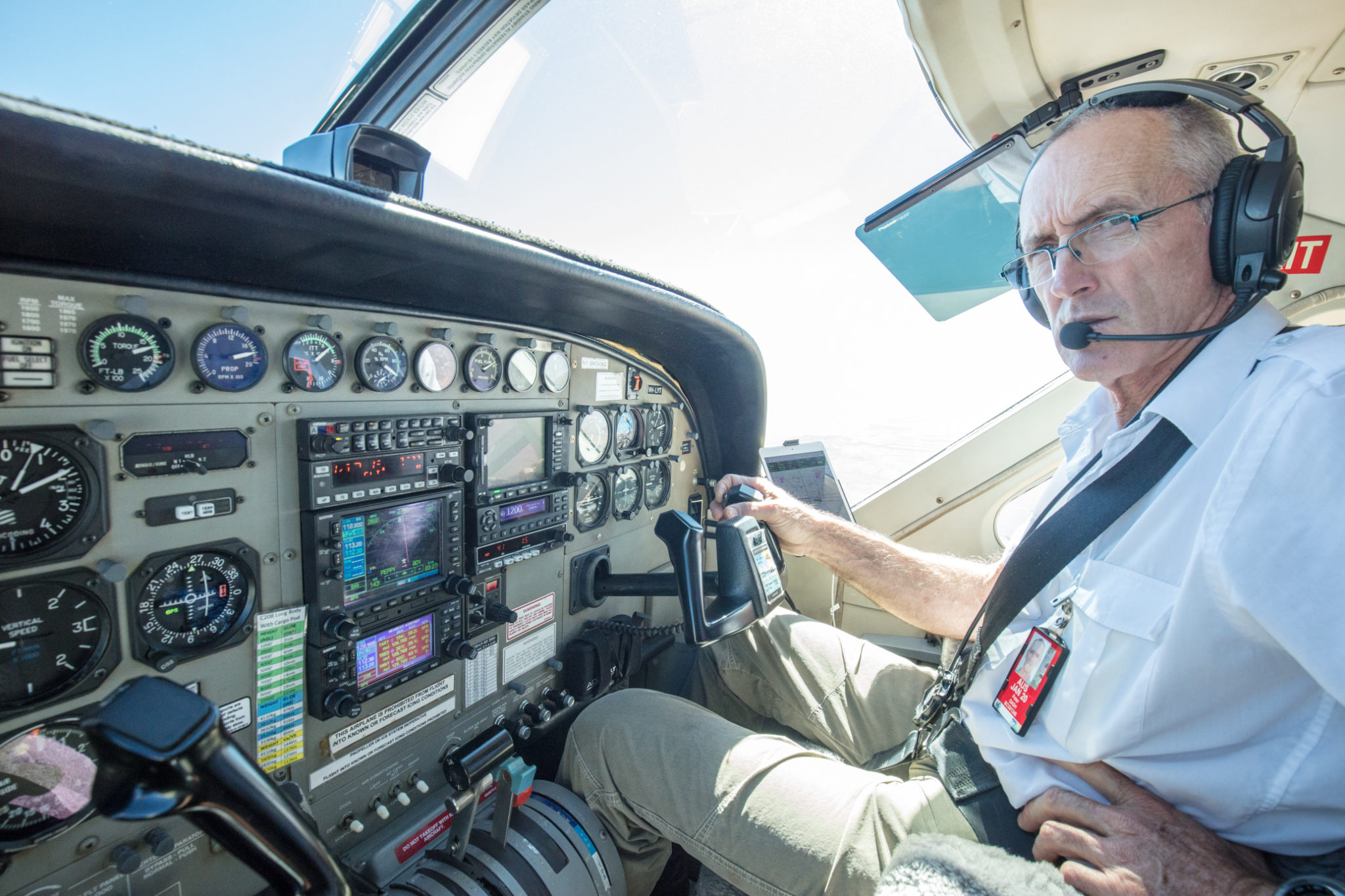 Head west into the heart of Australia
Cruise west at 350km/hr, leaving the busy east coast behind as you adventure into true outback country. The tour route takes guests through Charleville to an overnight stop at Birdsville, before continuing south-west towards Lake Eyre and William Creek. Landing at Innamincka for the second night, the final day begins setting back toward the coast, stopping in Cunnamulla on the way, before landing home in the late afternoon.

Itinerary
Day One

Gold Coast → Charleville → Birdsville

Checking in at 6:45am, your adventure begins with a scenic departure from the east coast for a 2hr 30min flight to Charleville, Central Queensland. A light breakfast is provided.

Continuing west, depart Charleville for Birdsville, arriving at approximately 1:00pm for lunch.

Spend the afternoon exploring Birdsville before heading by 4WD into the Simpson Desert to Big Red in the early evening for sunset drinks.

Return to the Birdsville Hotel for dinner at 7:30pm.

Overnight accomodation: Motel units at the Birdsville Hotel

Day Two

Birdsville → Lake Eyre → William Creek → Dig Tree → Innamincka

After a cooked breakfast at the Birdsville Hotel, get back in the air at 8:30am and head west to overfly Big Red. From there, fly south and follow the Warburton River as it snakes down to Lake Eyre North.

Heading west from Lake Eyre, fly to William Creek, a small station on the Oodnadatta Track, arriving at 10:30am.

Learn about how this remote station operates, generating its own power and water, before sitting down to lunch at the hotel. After lunch, depart east to overfly Lake Eyre South before continuing on to visit the Dig Tree.

The final flight for the afternoon, fly the 10-minutes along the Cooper Creek to land at Innamincka, South Australia.

Explore the township before heading out for a sunset cruise on the Cooper Creek, enjoying a drink while night falls over the country.

Retire to the Innamincka Hotel for dinner and a few more drinks around the bar.

Overnight accommodation: Ensuited rooms at the Innamincka Hotel

Day Three

Innamincka → Cunnamulla → Charlotte Plains → Gold Coast

The final day of the tour begins after breakfast, heading east into Queensland towards Cunnamulla for a refuelling stop. Continuing from Cunnamulla, fly to Charlotte Plains Station, just east of Cunnamulla. Arriving on the station's airstrip, we're met by station owner Robyn Russell, who leads us on a tour of Charlotte Plains and its history.

Explore the station on a guided tour, visiting the historic woolsheds and cattle yards before sitting down to a ploughman's lunch looking out over the landscape. After lunch, head out to the station bore, with the opportunity for a swim or hot bath surrounded by the outback.

At 3:45pm it's time to depart, flying directly back to the Gold Coast. Arriving at between 6:15pm and 7:15pm, see the sun low on the horizon cast shadows over Surfer's Paradise as you arrive home.

Inclusions

All flights, departing from and returning to Gold Coast (Coolangatta).
All accommodation, tours & entry fees
Breakfast, lunch, dinner and snacks while on tour

$3,285 per person

Single travelers welcome, no single supplement applicable

| 2019 Departures | Availability |
| --- | --- |
| Saturday April 13th | Available |
| Friday April 19th | Available |
| Saturday May 4th | Available |
| Saturday June 8th | Available |
| Saturday June 29th | Available |
| Saturday August 3rd | Available |
| Friday August 16th | Available |
| Saturday September 28th | Available |